Fall Flowers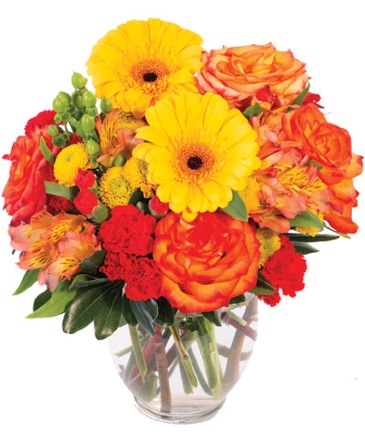 Treat your favorite person to these bold and bright flowers! A dazzling array of orange and yellow, Amber Awe is full of lively roses, gerberas, alstroemeria, and mini carnations. Perfect for almost any occasion, send Amber Awe today! They're sure to love its vibrant fullness.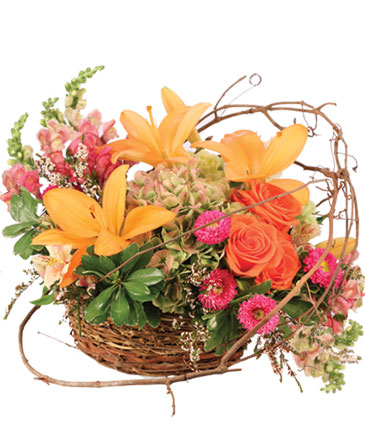 Free Spirit Garden
Basket Arrangement
Full of natural beauty, this basket will be a hit! Featuring stunning pink asters, coral roses, orange lilies, and other spirited blossoms, Free Spirit Garden is an elegant and uplifting arrangement. Send this gorgeous basket to someone you cherish to make them feel happy and loved!
4 SISTERS FLORAL & HOME DECOR creates a tantalizing, seasonal potpourri of warm fall colors with their vibrant, fall flower designs. Select an arrangement with glowing fall colors to illuminate your home. Show a little affection with a floral bouquet of autumn flowers. If you're more daring, be a little flirtatious with a fall vase arrangement filled with copper, saffron and pomegranate colored flowers. The expressions of fall can be found everywhere in Clearfield UT. Whether you want a homespun delight or a festive centerpiece, fall magic is always available at 4 SISTERS FLORAL & HOME DECOR.